Sinoboom Unveils Smarter, Sleeker Products at Bauma China
Chinese boom lift manufacturer débuts a number of new models at the biennial industry show

Shanghai, China – Hunan based aerial work platform manufacturer, Sinoboom, has presented an invigorated product range at the Shanghai New International Expo Center for this year's Bauma China exhibition, a show for Construction Machinery, Building Material Machines, Mining Machines and Construction Vehicles. Bauma China is held every two years and attracts more than 3,000 exhibitors from over forty countries, with 200,000 plus visitors expected through the doors in 2016.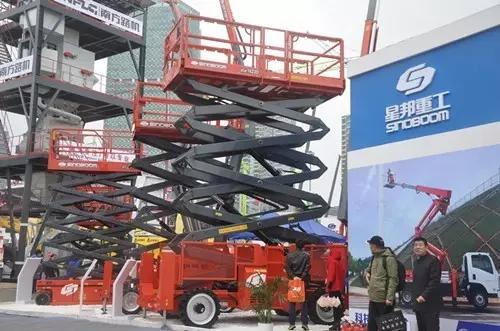 Sinoboom new Products at Bauma China
Sinoboom is showing eight new and upgraded models from three categories of access platform, covering self-propelled scissor lifts, telescopic boom lifts and articulated boom lifts, both diesel and electric. The most noticeable upgrade in the line is the sleeker, new chassis and dynamic decals that bring the overall appearance right up to the present day. On the technical front, a number of models feature an upgraded intelligent assessment system,offering troubleshooting guidance as well as dangerous operation alarms. Vehicle status can be checked and problems can be traced quickly and easily from one control unit.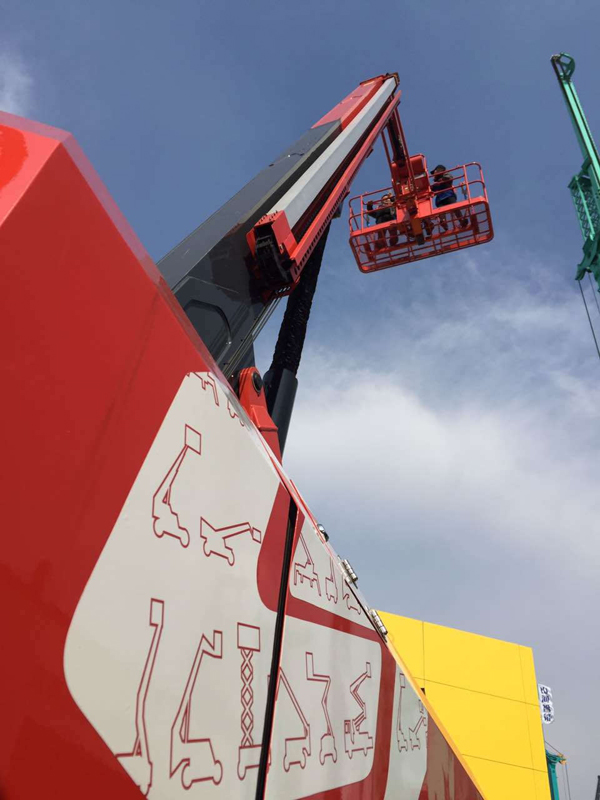 Sinoboom Unveils Smarter, Sleeker Products at Bauma China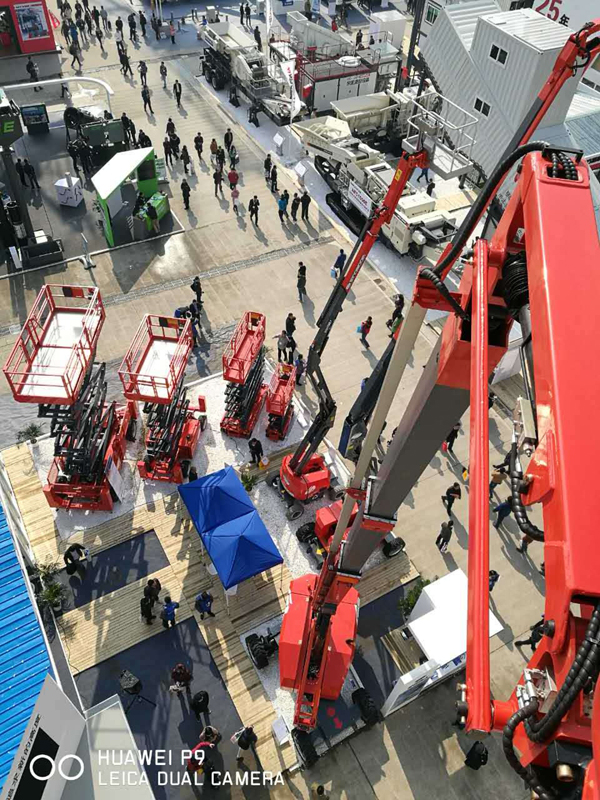 Sinoboom Unveils Smarter, Sleeker Products at Bauma China
Sinoboom General Manager Susan Xu remarked, "We're pleased to be back at Bauma with a great product offering on display for clients both old and new. Sinoboom is fully on board with the Made in China 2025 initiative, and with distribution in over 60 countries we can proudly call ourselves representative of a quality Chinese brand on the international stage."
 Product highlights:
Self Propelled Diesel Scissor Lifts – GTJZ1218D & GTJZ1623D
High load capacity and a large working range, platforms are capable of excellent speed and gradeability. Easy operation is coupled with high quality dampeners for stable and smooth functioning. Units are suitable for rough terrain, high temperature and high corrosion working conditions. An anti-collision assist option increases personnel safety. The GTJZ1623D is powered by an air cooled, 49hp Deutz engine (in line with Euro 3 emission standards) while the GTJZ1218D employs Kubota . Max working height 14.2-18.2m, gradeability 35-40%, GTJZ1623D features highest load capacity in the scissor category, at 680kg. 
Self Propelled Electric Scissor Lifts – GTJZ1412, GTJZ0608S & GTJZ1212 
Platform raises and lowers smoothly and efficiently. Unit is highly stable with a reliable walking function. Energy saving features reduce consumption while advanced control features ensure operator safety. Overall design delivers a flexible and ergonomic user experience. Site impact is minimal thanks to non-marking tires and quiet electric drive. Models vary with max working height from 7.8-15.8m and load capacity from 227-320kg, gradeability 25%.
Self Propelled Electric Articulated Boom Lift - GTZZ16EJ 
Large load capacity and a wide working range. Strong gradeability can take on varied working conditions. Easy operation comes with good stability with and impressive impact reduction. Improved intelligent self-diagnosis system features safe operating range detection. Max working height of 17.8m, max horizontal extension of 9.37m, gradeability 40%.
Self Propelled Diesel Articulated Boom Lift - GTZZ18J
Responsive and easy to operate, unit is highly stable and reliable with extensive shock absorption. Strong carrying capacity and a wide working range makes for a highly practical machine. Fast driving speed, good gradeability. Automatic computer detection for safe working range and improved intelligent fault diagnosis/troubleshooting system. Max working height 20.4m and load capacity of 250kg, max horizontal extension of 12.1m, gradeability 40%.

Self Propelled Diesel Telescopic boom Lift - GTBZ28J
Great loading capacity and a wide working range. Capable of fast driving speed and excellent gradeability, with two and four wheel drive options. Easy operation, benefits from upgraded intelligent fault diagnosis and troubleshooting system with automatic computer detection for safe working range. Impact reduction ensures extra stability and a smooth all-round experience. Max working height 29.7m and load capacity of 250kg, max horizontal extension of 21m, gradeability 30% (2WD) 45% (4WD).

About Sinoboom: Founded on February 28th, 2008 and located in Changsha, Hunan SINOBOOM Heavy Industry Co. Ltd. specializes in the research, manufacture, sales and service for a wide range of aerial work platforms, covering self-propelled telescopic boom lifts, self-propelled articulated boom lifts, self-propelled scissor lifts, self-propelled spider boom lifts and truck-mounted boom lifts, with working heights from 6m to 44m. As one of the earliest AWP(Aerial Work Platform) manufacturers in China, now with a wealth of experience, SINOBOOM products can be found across the entire domestic Chinese market, as well as in South East Asia, Australia, the Middle East, South America, and Europe. Totalling 200,000m², SINOBOOM's manufacturing base is located in Jinzhou Industrial Park, Ningxiang Industrial Base, Hunan.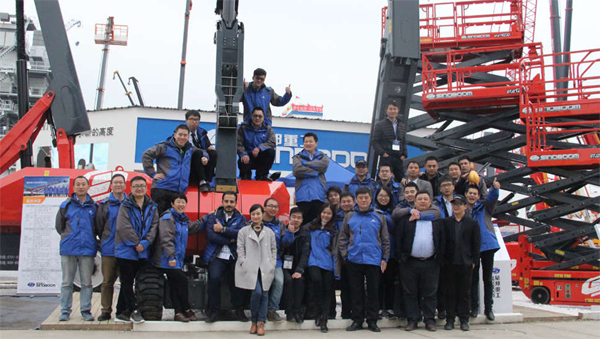 SINOBOOM has attained more than 70 independent intellectual property rights, with utility patents, core technologies, technical capabilities and quality performance being well accepted by domestic and international authorities in the trade. A member of IPAF, SINOBOOM has attained Australian ADR certification, and meets European CE and Russian GOST standards. At the release of SINOBOOM's 44m self-propelled telescopic boom lift it was confirmed as the highest of its time, firmly cementing SINOBOOM's place on the world stage in advanced level technology.