SINOBOOM are Diamond Sponsors of IPAF Asia 2017
Highlights of the event in Changsha
SINOBOOM were Diamond Sponsors of the sixth IPAF Asia-Pacific summit held in Changsha from 13th – 14th June 2017. This is the first time that the event has been held in China, and Changsha, as the capital of China's construction machinery once again attracts the world's attention.

Attending the summit were delegates from the China Construction Machinery Industry Association, IPAF, well-known leasing companies from Asia-Pacific, Europe and the United States as well as industry experts. Taking place at the Meixi Lake Hotel, the event aimed to explore the safe development of high-altitude operations and equipment manufacturing trends.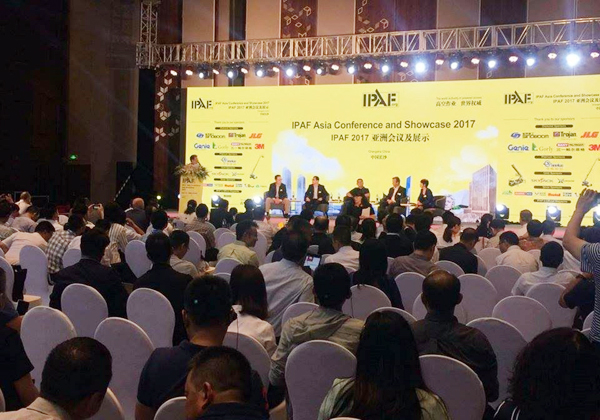 The meeting focused on high-altitude operations, how to quickly promote efficient aerial equipment applications, as well as equipment manufacturers, leasing companies in the market-oriented economic environment, operational integration and scientific development. The meeting was honoured to have invited the Director of the International Cooperation and Exchange Center of China State Administration of Work Safety (CAP) to give a lecture on "China's Safety Production Status and Countermeasures". IPAF CE0 Tim Whiteman, Chairman of the Board Nick Selley and other senior executives, also spoke to share the experience of international advanced aerial equipment management.
On the first day of the summit there was also a round-table discussion, where well-known manufacturers of high-altitude operating platforms and large leasing company leaders, including SINOBOOM's General Manager Susan Xu, participated in the fierce discussion of the future development of industry sectors.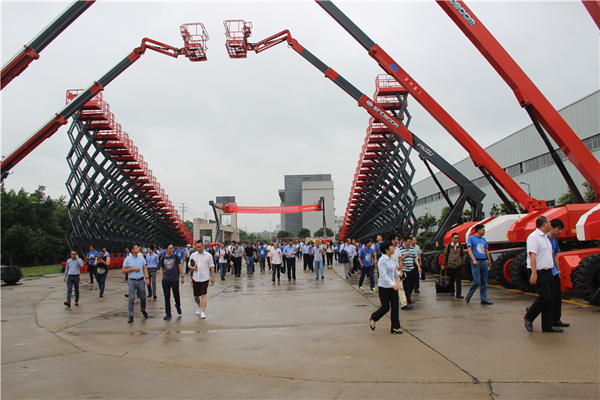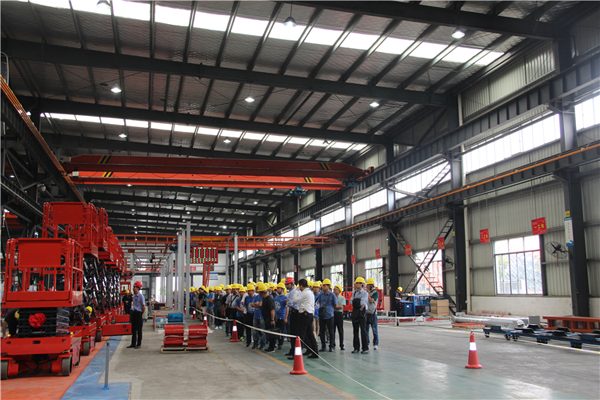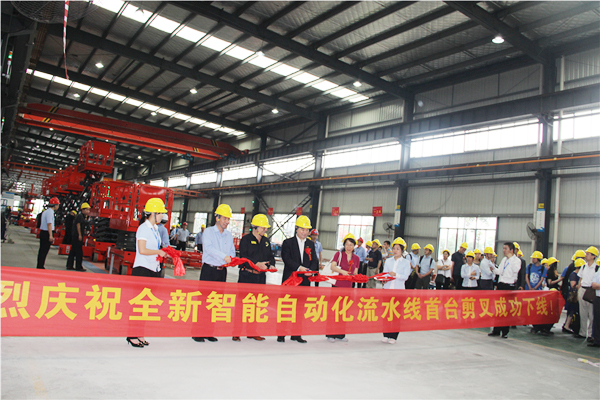 Visitors in SINOBOOM's factory
During the second day of the event, 200 visitors visited SINOBOOM's intelligent automation assembly line, the Scissor Lift production line, the Articulated Boom Lift production line, the Telescopic Boom Lift production line, the debugging workshop, the painting workshop and the finished product library.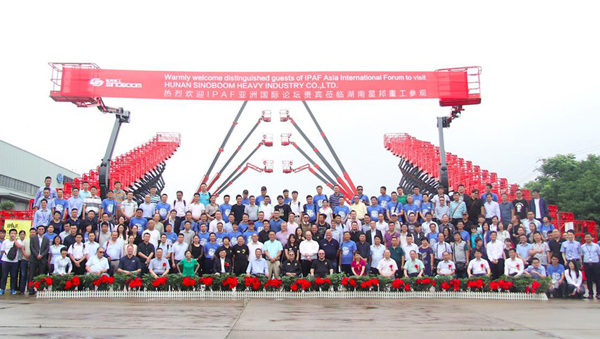 The guests also witnessed the first products to be made on the automatic assembly line. Although the visit was short, guests expressed that they had found the visit to SINOBOOM's factory a worthwhile trip, as not only did they witness the SINOBOOM production line but they also got the chance to appreciate SINOBOOM's professional quality and brand spirit.