Discerning British leasers choose cool and handsome Sinoboom equipment!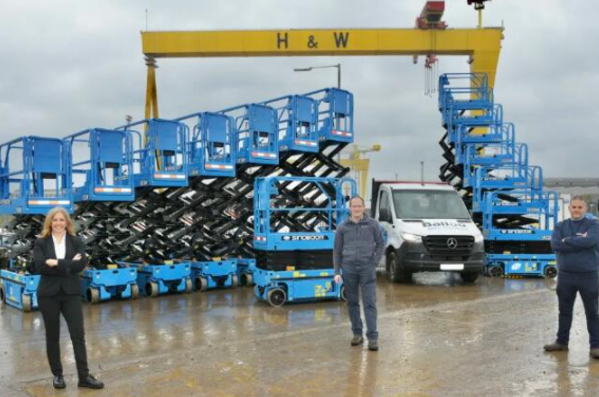 Recently, the European subsidiary of Sinoboom delivered a batch of equipment to the British company Balloo Hire! This is another major event in the development of the regional business following the establishment of the European subsidiary. At present, low-carbon, green, and zero emissions have become the mainstream trends in developed countries in Europe and the United States. More and more leasing companies are looking for solutions and alternatives to diesel equipment. In order to meet the needs of local customers, the equipment delivered in this batch is a new generation of electric drive scissor lifts, helping to boost the new generation of energy revolution in the local market.
As one of the first high-end and mature markets to develop the MEWP industry, the UK market is very strict in product and service considerations. Sinoboom's new generation of electric scissor lifts are feature flexible control, stable operation, high work efficiency and convenient maintenance. It is hoped that the local market can fully experience the advantages of China's premium access equipment design and increase brand diversification in the local market.
At present, Sinoboom has been involved in major global high-end and mature MEWP markets such as the United States, the United Kingdom, Germany, France, Japan, South Korea, and Australia. In the future, Sinoboom Intelligence will continue to provide more safe and reliable products for domestic and overseas customers, and strive to become the mainstream manufacturer of MEWPs to the international market.